Today, with a chill in the air, I'm excited to share with you the inspiring artwork of Casey Chalem Anderson. I've carried Casey's pieces in my Southampton design store for over a year now and have showcased her paintings in a number of design projects.
Casey creates oil paintings that draw inspiration from the natural beauty of the Hamptons landscape. Using color, light, and texture, she strikes the perfect balance between tranquility and visual stimulation in each of her paintings. They are a perfect way to bring the feeling you get by being at the ocean into your home where you can enjoy it no matter what the weather may be doing where you are.
Casey Chalem Anderson's Art At Our Projects
Here are a few of my favorite pieces and how I use them in our interior design: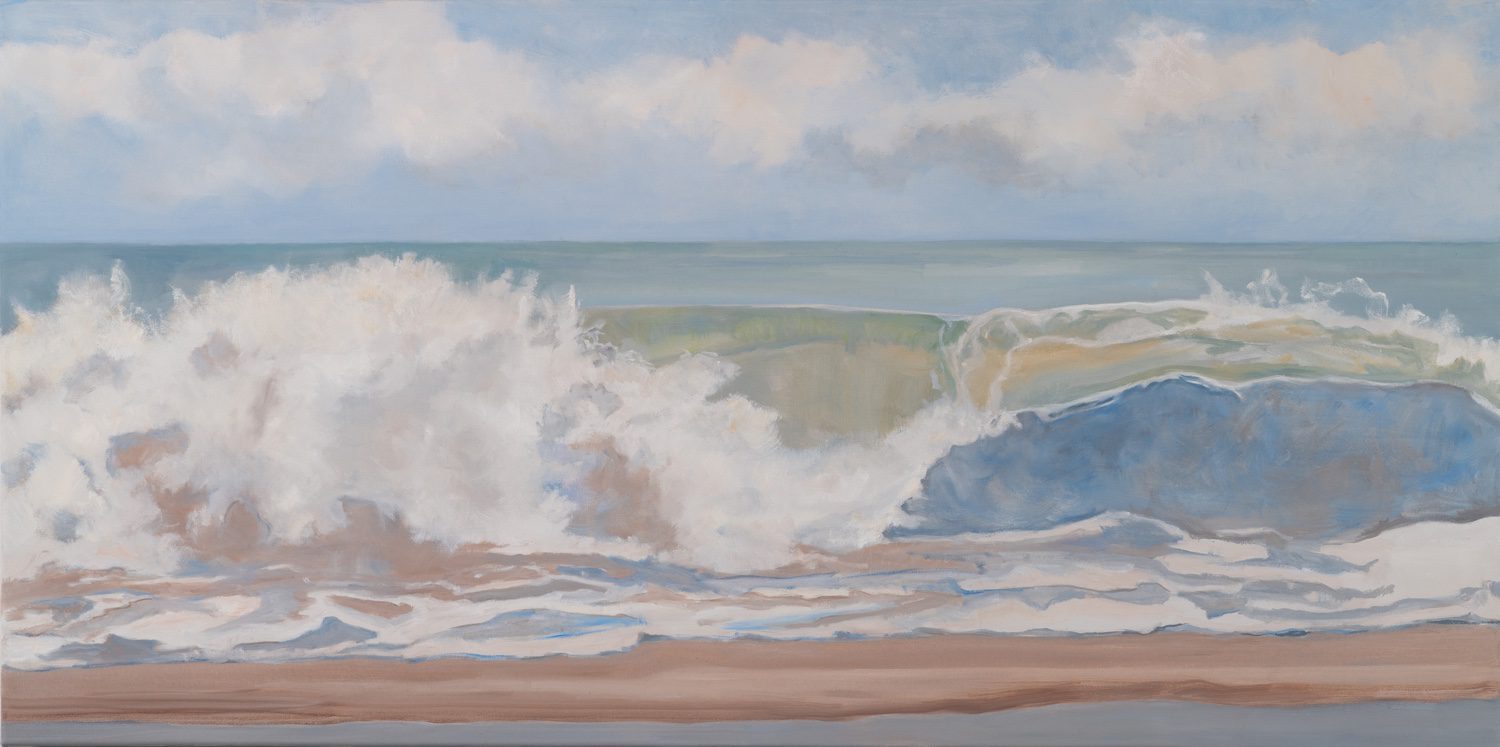 Dan's Papers Cover Artist
Casey's work has also been featured numerous times on the cover of Dan's Papers, an iconic local publication filled with the best of life on the East End. "Casey Chalem Anderson has made a career out of painting the ocean waves in different configurations. I think painting the ocean is one of the most difficult things to do, and she does it beautifully" – Dan Rattiner Dan's Papers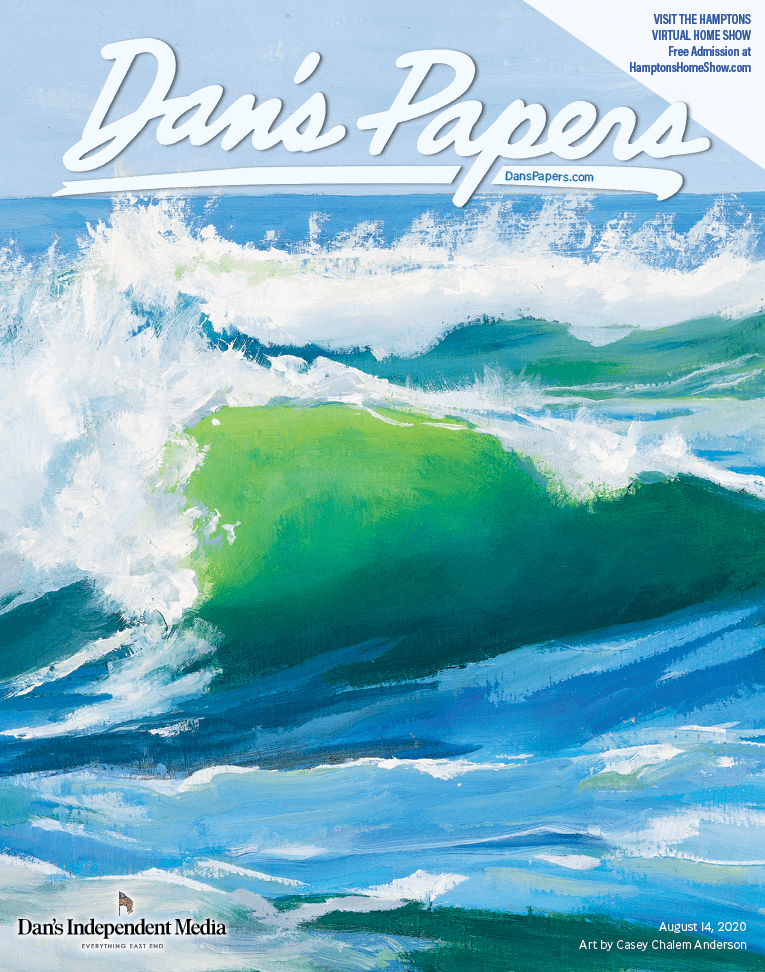 Are you inspired and energized by Casey's gorgeous landscapes? I am. They reflect the natural beauty of the Hamptons and are the perfect addition to our shop and for your home if you are looking to add a little bit of some coastal calm to your home.  Stop by to see more of Casey's artwork and to find the perfect piece for your home. You can also check out Casey's blog. It's a fun read.
Want to meet the artist? Follow us on social media and subscribe to our newsletter to be the first to know when we have our next "Meet the Artist" event in our Southampton store. Casey is one of our favorites.
Leave a comment and tell me if these Casey's art evokes the feeling of being by the seaside for you.